Read to get insights on splat hair color and dye. The article comprehensively discusses splat red hair dye, splat blue, pink, green splat and how to remove splat hair dye among other splat hair color ideas.
* As an Amazon Associate I earn from qualifying purchases.
Splat Red Hair Dye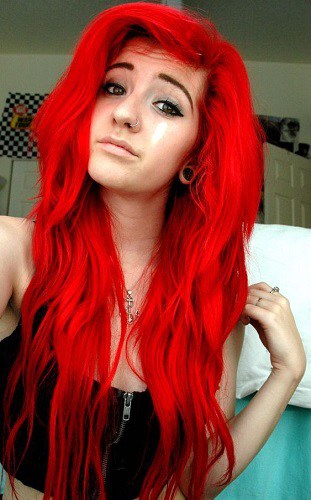 Making decisions on the right hair dye is not an easy task, it begins with basic evaluations of the most complex. All that depends on many factors to put into consideration before changing how your hair appears to make you flattering. In a nutshell, the following are what you need to know before dyeing your hair.
The hair color should complement your other body features like skin tone and eye color. Identify whether you are a warm skin tone or cool skin tone. Also, learn the best hair color ideas for cool skin tone. To make your eyes pop, you also have to go for a hair color that complements your eyes color. The wrong choice of hair color will make you look washed out or old.
The effect of hair color or dye on your hair should determine whether you are going for splat hair color and dye or any other. Splat is a semi-permanent hair dye that is said to last long when applied correctly and taken good care of. This can make people believe that it is a permanent hair dye due to the long-lasting nature.
What makes it unique is the complete kit that includes all the related coloring reagents. For lighter hair, the dye can be applied directly without bleaching. For dark or brown hair, you will be required to carry out a bleaching process before application of the dye. This will make you appear natural besides the dye staying longer.
Tips on How to Apply Splat Red Hair Dye
Following the right procedures for the application of splat hair color is essential. This not only saves your hair from damage but also making the splat hair color to last long. The pre and after maintenance is also important for enhancing the glow and health of your hair.
Before you decide on splat red hair dye, some prior knowledge on hair color will be very useful to you. Look around to get knowledge of what shade of splat hair color will be perfect for your eyes color, your skin tone, and natural hair color.
Procedures on How to Apply Splat Red Hair Color
For lighter hair type, you may apply directly without bleaching. This means for medium blonde or grey hair respectively.
Brown, dark or black hair, you ought to bleach your hair for a nice show up of the splat hair color.
The bleaching agent is contained in the splat hair dye kit or it can be recommended by other producers.
Hair is susceptible to damages as a result of bleaching and you must be kept to follow every step provided. The post on

splat hair dye, instructions and reviews

will give you further directives on how to bleach.
Your hair has to be dry completely before the application of the red splat hair color dye. Your face and skin should be protected with a hair cap or a piece of towel cloth. Petroleum jelly should also be applied on skis around to minimize chances of stains and tints that are not easy to remove.
Using gloves be aware that the dye is flowing and apply it carefully. Do it evenly and give it approximately 35 minutes. Your hair will now be ready and you can wash until clear water is noticed out.
Blow-dry and apply a conditioner to make soft and relaxed. Make it to any style you wish and there you are splat!
How do you ensure your splat hair color lasts long? This is simple, you should avoid regular washing. Do it once in a blue moon and condition it accordingly. Keeping off the swimming pool is another way of ensuring that your hair color is not bleached or washed out.
The hair color tends to appear deeper than the image on the box. To ensure it is almost the same, the dye can be mixed with a neutral conditioner or go for a lighter shade 1or 2 levels below. Mixing with the conditioner may also alter the pH of the dye hence poor results may be observed.
Watch the following video to dye your hair splat red color without bleach
Splat Blue Hair Dye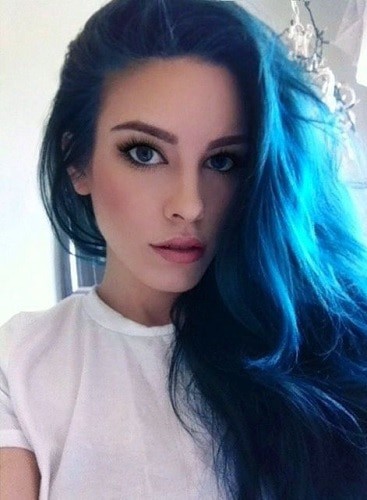 This color looks awesome especially when well maintained. For women with black hair to blue natural hair, splat blue hair dye is fantastic. This Splat Hair Color is available in different hues and among them include, Splat aqua blue hair dye and splat blue envy hair dye among others.
To make it more vibrant, you have to bleach your hair first. The kit comes with the recommended bleach. The dye is staining and care must be taken to avoid tinting your bathtub. Don't shampoo regularly to avoid the color from running. Seeking consultation from a professional hairdresser is the appropriate way to know whether it can work best for your natural hair color.
Light hair may remain with a blue tinge and the best way to remove this Splat hair color is through the application of another splat hair dye similar to your natural hair color. For black or bluish hair color, the tinge might not show. It is always rightful to select a hair color within the three shades of your natural hair color.
This is when this rule becomes helpful. Cases of color tinge showing up cannot be a big deal if what is in your hair within your natural shade. This not only makes you appear natural but also makes it convenient when you have to change or remove the current hair color.
Splat Hair Color – Others
Green Splat Hair Dye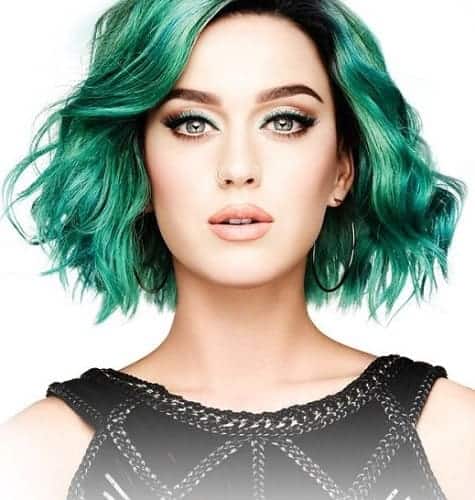 This color is amazing and it shows up clearly on bleached hair. Neon green splat hair color is the rocking and it requires well maintenances to last longer. The intensity will be deep when enough amount is used. Too little leaves your hair light and to, sure enough, go for at least 2 boxes.
Like any other splat dye, neon green is also capable of staining your skin or any material it comes to contact with. Carefully apply it on a sealed bathtub or sink. For your skin just apply petroleum jelly and any stain will be rubbed off easily. Nice gloves like latex are suitable for the dye application.
Splat Hair Dye Aqua Rush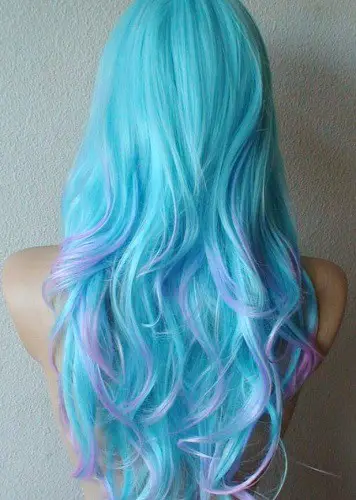 This semi-permanent hair color dye can be used on both bleached and unbleached hair. For a vibrant appearance and long-lasting, bleaching ought to be done prior to application. Splat Rebellious Colors Complete Hair Color Kit Aqua Rush is an example of the best brand for a subtle hint.
The complete kit comes with Bleach, peroxide, hair color, gloves, and instructions. You can get one at either Walgreens or Amazon. Shipping can be done if you are overseas. During the application, be aware that splat hair dye aqua rush like any other dye can stain your skin or clothes.
Splat Black Hair Dye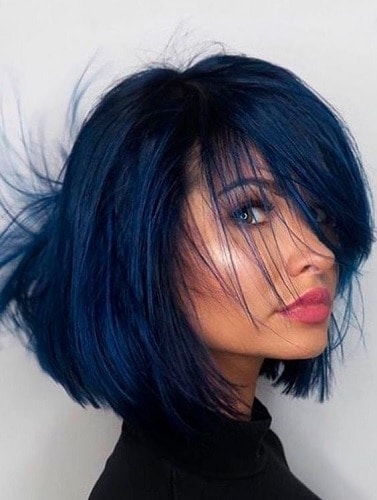 For those girls with black natural hair, Splat Jet black hair color is fabulous. For a very long-lasting hair color, go for two kits since they will give you intense black hair color. The complete kit of this semi-permanent hair dye comes with all you need to end up with your fantastic hair color appearance.
Splat Rebellious Colors Complete Hair Color Kit Jet Black is a nice brand that you can obtain at approximately $12, at Walgreens or Amazon. All the terms and conditions for the application applies and the outcome will be effective.
Splat Hair Dye Purple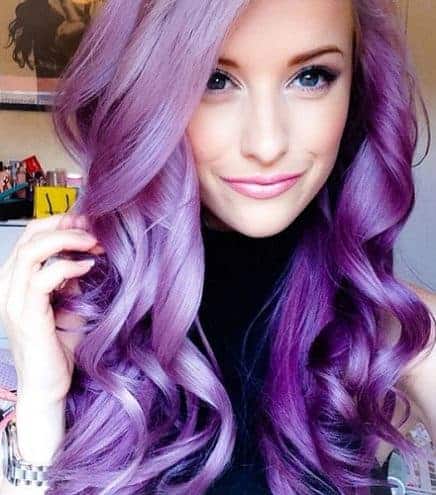 You can make your bangs flattering by going for purple splat hair color. Splat Rebellious Colors Hair Coloring Kit for purple is said to be the perfect brand. It lasts longer and when it begins to fade you will think that another splat has been applied, the lavender look is awesome after a long period of enjoying the purple hue.
Follow the right procedures for the application. Bleach your hair if you have to for the most vibrant appearance. Be patient and give the dye enough time to act on your hair. Your professional stylist must have given you the best advice on how this color complements your features. Any side effects, especially for sensitive skin people, must be reported to a physician immediately.
Lusty Lavender Splat Hair Dye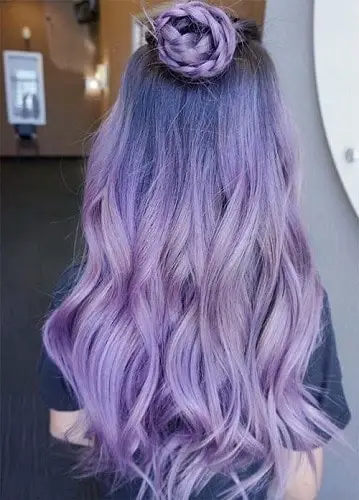 Accentuate your hair with lusty lavender splat hair dye to look stunning. This is a long-lasting hue of purple hair color that is amazing. The lavender hardy fade and in most cases, when you have done purple it later fades lavender. This can be applied directly without bleaching to individuals with light hair-like medium ash blonde. For other colors like brown or black bleaching gives the shiniest appearance.
Sometimes when you apply purple hair color and you notice the appearance is for the blue side, don't go for Manic Panic Amplified. Yes, it can work but you will not get exactly what you wanted. The secret is to go for Splat Lusty Lavender and the outcome will be gorgeous!
Contains a unique formula that will give your hair vivid, long lasting color.
This is a one application kit for all hair colors. It can provide subtle hints of color to unbleached or dark hair or intense, vibrant color to bleached or blonde hair!
With just one application, express yourself with semi-permanent hair paint.
Easy to apply Conditions your hair while you color!
Kit includes color, bleach and peroxide.
* As an Amazon Associate I earn from qualifying purchases.
Splat Washables Hair Color
Splash washable hair color is a semi-permanent hair dye that is easily washed out when an individual wants it out. The dye gets off either in one wash or a few several. This hair color gets washed out when in direct contact with water, your hair will have to remain covered when encountering any water media like rain.
The color is applied to finished styled hair. A hairspray is applied before and after the placing of color to give the most effective outcome. Splat washable hair color should also be applied with care to avoid staining your clothes and skin thought washables are washed off your hands when you rinse in water.
Remember that your hair has to be kept unwashed until when you want the color out. The best time to wash out is early during the day to give your hair enough time to completely dry from the color. Doing it immediately before the bed may end up staining your beddings.
How to Apply Splat Washable Hair Color-Procedures?
Protect your skin with a piece of the towel on your shoulders.
Your hair should be completely dry.
There should be a hairspray to apply before and after the coloring
For brush application, Dip it into the color and brush color down your hair.
You can apply directly by squeezing the color to your palm and make it through the hair.
Give it a few minutes to dry
Apply a spray that prevents the color from rubbing off.
Do rinsing of the brush with water to maintain it clean after use
Check out this video to know how to use washable splat hair color with spray
Splat Washable Hair Dye Best Brands
New Splat Pastel Colored Hair Highlighting Chalk is among the best products. The brand comes in various shades you can use to add pastel color to your hair either entirely or as highlights. This washable easily wash out when you shampoo. The applicator brush is also provided in the kit.
Splat Hair Color Ideas
Bleaching is a way of giving your hair vibrant and long-lasting colors after dying
A subtle hint of color can be reached without hair bleaching though fading is imminent.
Light hair individuals like medium blonde or grey may not require to bleach prior to application of splat hair color. But fading will take place a bit easy.
While bleaching, your hair has to turn to medium blonde and this will make your splat color to appear bright and last long
Both bleach and peroxide can be used for a long-lasting outcome.
While applying to a few sections, foils should be used. This is especially when streaking.
For a lighter shade, you can dilute the splat color using a white conditioner. This may also alter the pH which may be noticed in poor outcomes.
For deeper penetration of the splat hair dye, you can wear a shower cap.
Bleaching damages hair and you should not mistake it for splat hair color.
To go back to your normal or natural hair color, you will have to recolor using any color that is similar to your natural hair color. A color filter should be involved in the process and remember that this hair is already processed and the maximum time to do so should only at most 5 minutes
Make less washing to make your hair color stay longer. Avoid swimming and cover your head while it is raining to avoid water contact.
Minimize powder fly-away.
Contains a moisture-sealing humectant.
Provides colorists ultimate creative control over the lightening process.
* As an Amazon Associate I earn from qualifying purchases.
How to Remove Splat Hair Dye from Hair?
It could be you want to completely do away with hair color to resume your natural hair color or perhaps you want to change to different hair color. In either case, you are going to get the perfect solution that many people have used and it works.
If you want to go to your natural hair color, as said earlier, you will have to begin by application of hair color similar to your natural hair color. Give it time to fade slowly as you also incorporate some treatments such as shoulder and head shampoo.
Going to a different hair color should not be a big deal. You ought to process your hair again. Do slight bleaching to remove the current splat hair color and apply what you desire. There are some people whose hair works well with clarifying shampoo which is followed by right moisturizing.
For such a case, you have to shampoo your hair with warm water and rinse with cold water. For the first attempt, some hair color traces may not completely get out but once done a couple of times you will definitely be amazed to see all the color is washed out.
Color Oops can be another option besides letting the color fade slowly. Some brands and hues of splat may stain your hair and removing it completely at once becomes a challenge. The best clarification on this can be obtained from a professional stylist who will look at the nature of your hair and tell you what to do.
Product does not remove colors such as purple, blue, green, ombres and other brightly colored hues. This is a product used on more traditional permanent dyes such as browns, blacks, reds and oranges. This product is only meant for the more traditional hair dyes such as browns and blacks.
Product cannot reverse bleaching – once hair has been bleached original color cannot be restored.
Product will only remove 2 levels of color per application – instructions in box must be followed exactly as they are written on the box. People who have colored their hair multiple times will not see their original color with one application and will need to do multiple Color Oops treatments before seeing best results. The longer a person has colored their hair the more the dye has penetrated the hair shaft and deposited color particles
Product contains elements inside which are not completely filled to the top in order to allow mixing before application.
When using Color Oops the steps included in the box must be followed precisely. The more someone rinses the more that the product will work.
* As an Amazon Associate I earn from qualifying purchases.
Recent Posts
link to 6 of the Best Facial Steamers 2021
If you're looking for the simplest, cheapest and best way to get that cleansed and nourished skin in no time, you definitely have to consider some of the best facial steamers for home.  With the...
link to Best Skin Lightening Cream for Dark Skin
What is the best skin lightening cream for dark skin marks, African Americans? Get more insights on the most effective skin whitening cream and lotions for dark skin marks, pigmentation and acne...